The drop shot has subtle presentation, it can be fished very slow keeping your lure in the strike zone longer. You want to use 8 - 10lb fluorocarbon line for Bass and 2 - 6lb line for Trout and Panfish. This works very well around docks, weed beds and deep water fishing.
You can impart a pulsating action by shaking the rod tip. This rig is intended to be used with a small soft plastic lure such as minnows, worms, grubs, and stick baits. The hook is best to be place 6" to 24" from sinker if not longer, depending on what level of the water column the fish are hanging out at.
You can rig your soft plastics bait to this rig by simply passing the hook through the nose about 1/4" back. or Wacky Rig them. After casting out and letting it settle on the bottom for 10 seconds, I shake the lure by pulsating the rod tip but also hop it in small little increments back to me. I will vary my retrieve speed and how much I shake the bait.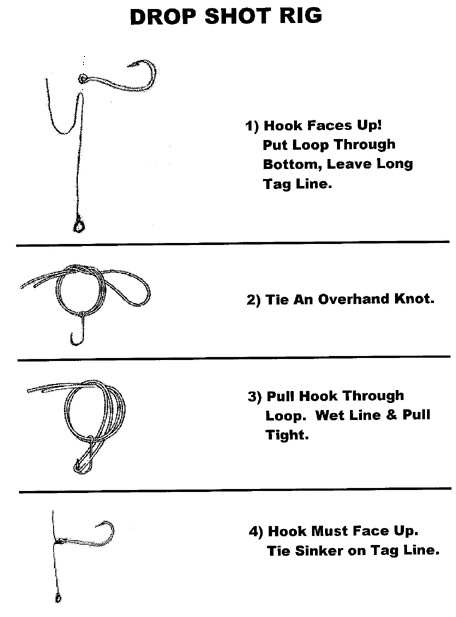 Happy Fishing and Tight Lines!